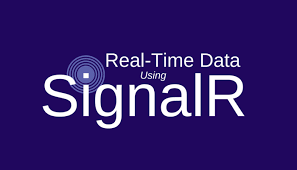 Before start considering SingalR to solve your business problem, you need to make sure that you have the right environment. Signal R can't be installed in all .net environment as it has minimum requirements… below is the constraints that you have when developing SingalR applicaiotns:
1. Operating System Constraints:
SingalR applications can be installed on the followings operating systems:
Windows Server 2012
Windows Server 2008 R2
Windows 8 and Windows 8.1
Windows 7
Windows 10
Windows Azure.
2. .Net Framework Constraints:
You need to develop your SingalR application using .net 4.5+
3. IIS Constraints:
SingalR app needs to be hosted on the followings IIS versions
IIS 8
IIS 8 Express
IIS7 Support for extensionless URLsis required
IIS 7.5 Support for extensionless URLsis required
IIS application pool needs to be running in the integrated mode. Classic mode is not supported.
4. Client Side Scripting Constraints:
Web applications that SignalR communicating with needs to have JQuery version 1.6.4 or greater.
5. Web Browsers Constraints:
SignalR can be used with variety of web browsers, but typically only the latest 2 versions are supported.
The following is the list of web browsers that supported by SignalR at the time of writing this post:
Microsoft Internet Explorer versions 8, 9, 10, and 11. Modern, Desktop, and Mobile versions are supported.
Mozilla Firefox: for both Windows and Mac versions.
Google Chrome: for both Windows and Mac versions.
Safari: for both Mac and iOS versions.
Opera: for Windows only.
Android browser