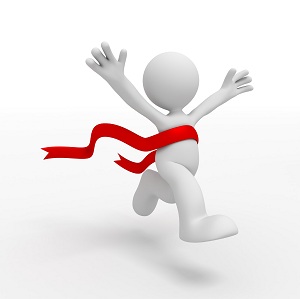 Achieving goals might not be an easy thing. But by using the right approach to tackle your goals will be a big part of achieving your goals. There are some rules that might help you to setup and achieve your goals… Goals are more than a TODO list that you have in place. The rule of thumb, DON'T PROCRASTINATING ACTIONS. Procrastinating will kill your dreams.
Researches showed that to achieve your goals there are 5 basic rules that you need to follow, below is a summary of these 5 golden rules:
Goals should motivating you, it is important to like what you do in order to excel and achieve your goals.

Set the SMART goals. Read more about SMART Goals

Have your goals written in front of you. Keep reviewing these rules every single day.

You have to have action plan in order to achieve your goals.. Dreams will not come to real without action plans.

Stick with your goals.. Keep progressing towards your dreams and don't drop the ball.
This article is explaining each point in more details. I recommend reading it.